Sayonara 2013:
A year ago, I was busy packing for and traveling to MAGFest, listening to video game music, and having fun meeting and making friends. As a result, I declared 2013 to be a year dedicated to video games, and, boy, I definitely wasn't far off.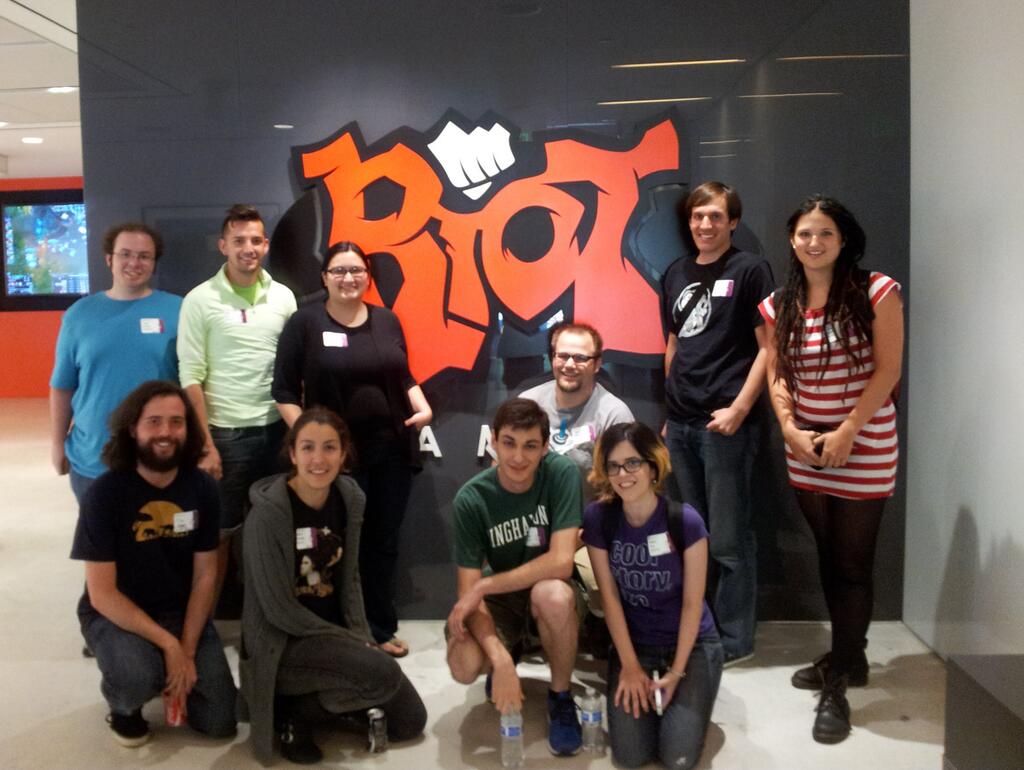 Since the beginning of my college career, I've been planning to use my junior year to get jump-started on graduation preparations with networking. As someone who wants to work in game development, the best place to go for that was, by far, GDC. In February, I received my chance by getting selected to be a Conference Associate for GDC. This was indeed a priceless experience, but the opportunities did not stop there. Greatly inspired by GDC, I applied for the 2013 IGDA E3 Scholarship. Every year, the IGDA awards these scholarships "to the most promising students studying anything related to game development." I couldn't have been more honored than to be selected among only 8 to win this scholarship by the IGDA.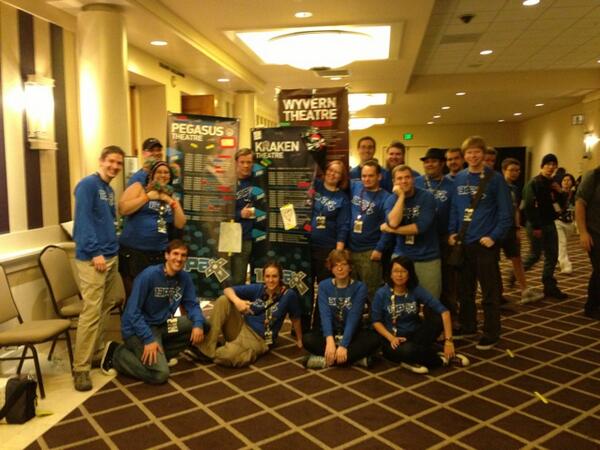 This was a very exciting opportunity for me, because I've wanted to attend E3 (as well as GDC) for a very long time. Not only did I get to attend E3, the scholarship also granted me more opportunities for networking and professional growth. The more I got insight from professionals in the field, the more clear my goals and career direction became. I also got to see, sit by, and talk with many of video game developer heroes such as Shigeru Miyamoto, Eiji Aonuma, Jenova Chen, and Kellee Santiago (who was my mentor)! The cherry on top of all of this, would be getting accepted to be an Enforcer at PAX Prime in Seattle. While I didn't find PAX to be as useful as GDC or E3 (mostly in thanks to the IGDA scholarship) for networking, it still provided me several opportunities to be with friends and to visit one of my favorite places in the U.S. In one year, I managed to visit for the first time three of the largest gaming events in the U.S. and I couldn't be more grateful for the opportunities provided to me to do so. Every year has its ups and downs, but I can say that 2013 will definitely be a year I will not soon forget!
Konnichiwa 2014:
By the end of 2013, I've decided to combine my love for games and my love for Japanese culture into one and pursue a career in Japanese game localization. I honestly don't know why this realization didn't come to me sooner, but I'm certainly glad I've embraced it now. For those who do not know, localization is the process by which games created in Japan (or other countries) get translated and prepared for an audience in another part of the world. Beneficial skills needed to do this type of work are creative writing, scripting, drama, and most importantly a strong foundation in Japanese (or other foreign languages).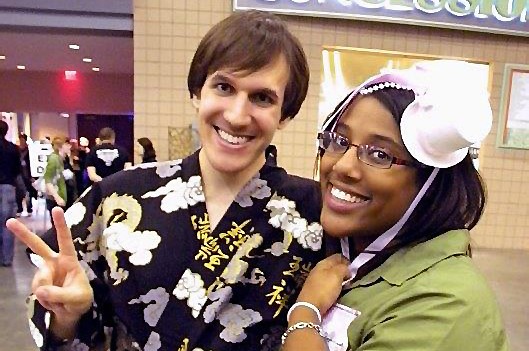 With this career goal in mind, I've reached out to professionals in the field to gather advice in preparation for graduation this year. I was told that if Japanese game localization is something I'm interested in, I need to get myself to Japan. That's because companies hiring for Japanese game localization positions really favor candidates who have lived in the culture, speak the language fluently, and understand all the nuances of both the game content and business communication with the companies involved. Now, I've wanted to study abroad for a long time, because 1) I've wanted to visit Japan since I was a kid and 2) living and breathing the culture and language is the best way for me to learn it. My last attempt to go to Japan in 2011 didn't work out due to the earthquake and tsunami, but now I've been provided another opportunity and probably my last before graduation in December 2014. Kennesaw State University has a program in May which not only takes to me Japan, but also provides me essential credits required by both my major and minor.
I've started a fundraiser with GoFundMe for anyone who is willing to help me to go study abroad in Japan.
However, study abroad is not cheap, and as a poor college student who is already dependent on loans, grants, and scholarships, I can use any help I can get. I've started a fundraiser with GoFundMe for anyone who is willing to help me to go study abroad in Japan. Any donation is appreciated and will help me be just one step closer to achieving this goal of mine. If I can manage to save up enough money, I will be attempting to stay in Japan over the summer to do an internship with a game localization company too. Since 2014 has been on my mind for awhile, there are some other opportunities I took advantage of, which includes (but not limited to) me applying for: the Critical Language Scholarship to go study Japanese in Japan over the summer, the 2014 GDC IGDA Scholarship, and to be a Conference Associate for GDC 2014. There is no guarantee that I will get these amazing opportunities, but I will never know if I don't try. Wish me the best of luck! While I was able to successfully use 2013 as a launch pad, 2014 is the year that will mark the end of a chapter and the start of a new one. It's more important than ever that I continue to develop my professional growth and continue to aim for my goals. I still have lots of work to do ahead of me, so there's no slowing down. 2014 here I come!