5月は初めて日本に留学しました。東京と名古屋と京都と大阪へ行きました。これは東京市についてブログです。読んでください。
---
 2014年5月14日(水)
I saw a lot of places in Tokyo. On the first day I went to 原宿 (はらじゅく/Harajuku) and the Ukiyo-e Ōta Memorial Museum of Art. The museum had many of the original woodblock prints from Hokusai and Hiroshige on display. It was very interesting to learn about the techniques the used to create their works of art and to see the detail put into the woodblock printing process. I also learned about how the color of the ink greatly influenced ukiyo-e, particularly a color known as "Berlin blue."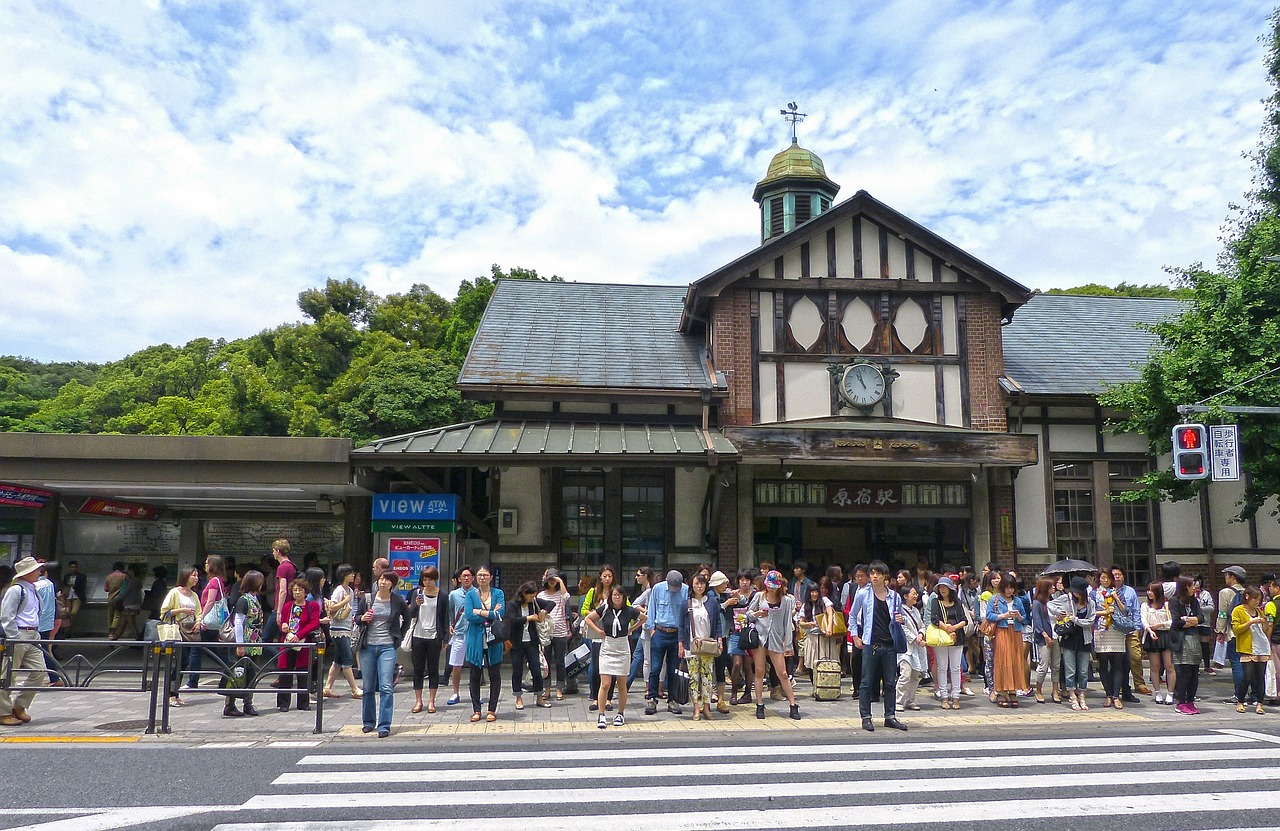 Harajuku itself was an interesting locale, full of shops and unique fashions. The class spent all of its time at 竹下通り (たけしたどおり a.k.a. Takeshita Street). There wasn't many people dressed up in the unique fashions often associated with Harajuku, but they may have been because we didn't visit on a Sunday. There were, however, lots and lots of middle school and high school students. They were everywhere we went. Harajuku doesn't really cater to my interests, but I'm glad to have at least seen it.
Afterwards I briefly stopped by 六本木 (Roppongi) via 地下鉄 (ちかてつ/subway) with friends in a failed attempt to pick up a rental phone from Softbank and then we found our way to 秋葉原 (あきはばら/Akihabara). Although, by the time we arrived, many of the shops were already closed down for the day. Most shops in Japan seem to open at around 10:00am and close at 8:00pm. We still managed to find some places open though: game centers and shops full of anime goods and figures.
 2014年5月15日(木)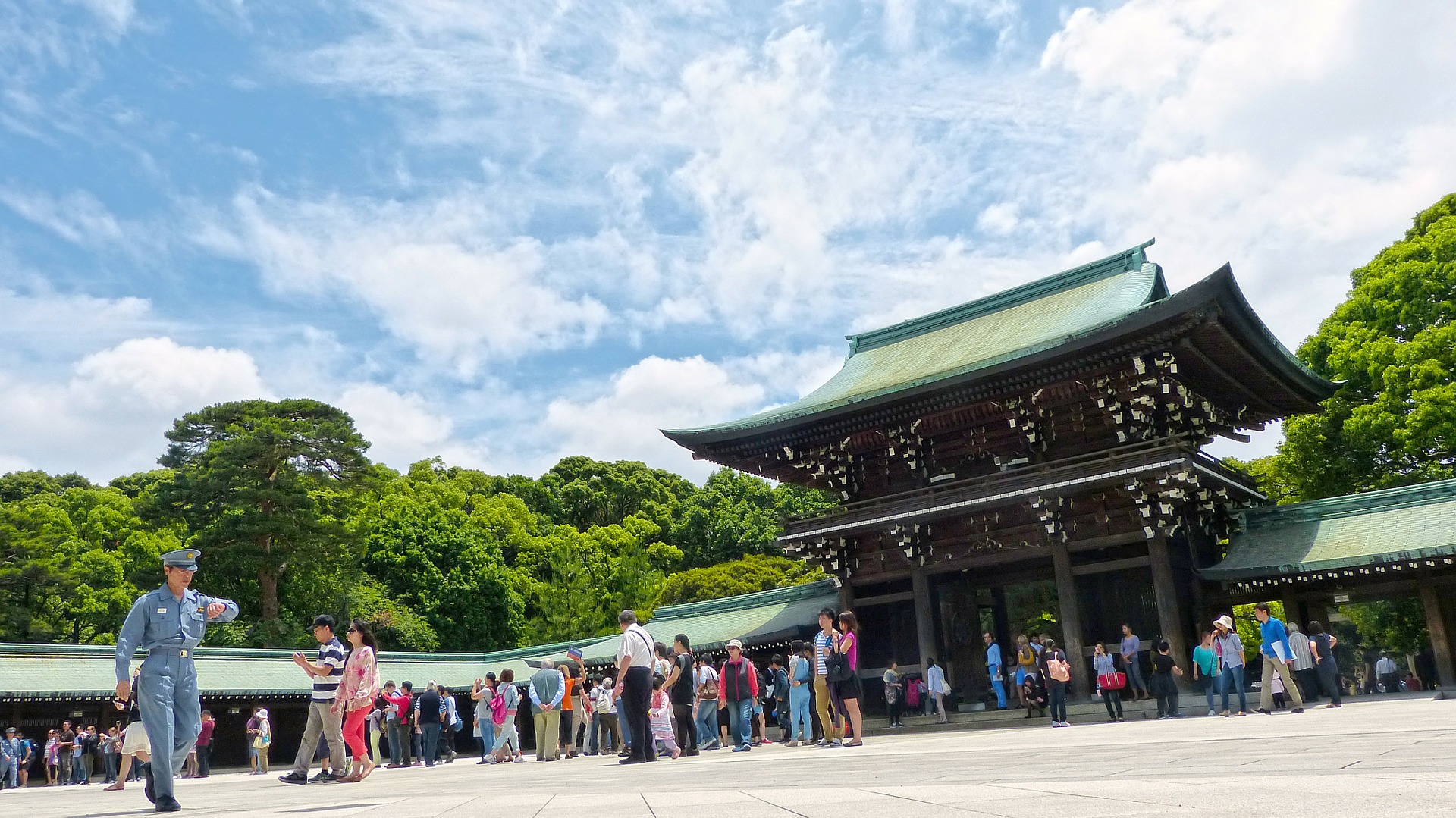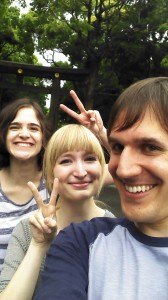 The next day, the class went to the 明治神宮 (めいじじんぐう/Meiji Shrine), which I absolutely loved. It's across from Harajuku, but surround by a forest consisting of trees donated from around the world in remembrance of Emperor Meiji and Empress Shōken. It is very beautiful. The natural setting of the Meiji Shrine makes it seem like a whole different world in comparison to Harajuku. The Meiji Shrine felt almost otherworldly. It's hard to believe they are so close to each other. While at the Meiji Shrine, the class was fortunate enough to see a traditional Japanese wedding take place while we were there and caused quite the spectacle. I have to say, the Meiji Shrine is probably one of my favorite places in Tokyo yet.
That same day, we visited Yanaka, a historic district which survived both the 1923 Great Kantō earthquake and the bombings from World War II. As such, it still retains the atmosphere of old Tokyo. Yanaka was a very beautiful town with many Buddhist cemeteries and small shops selling local goods. 
Then we were whisked away to アメヤ横丁(アメヤよこちょう/Ameyayokochou) or アメ横 (アメよこ/Ameyoko), a large market located near Ueno Station. This place definitely appealed to those who had money to burn. I don't fall under that category, so I mostly just enjoyed being in and observing the environment. Once the itinerary for the day was over, I joined my small band of adventurers and traveled to 渋谷 (しぶや/Shibuya) where we crossed the famous crossing and stopped by the Starbucks which overlooked it.
2014年5月16日(金)
On the third day, everyone was off to 浅草 (あさくさ/Asakusa) to see the 三社祭 (さんじゃまつり/Sanja Matsuri). I saw the 雷門 (かみなりもん/Thunder Gate), 浅草寺 (せんそうじ/Sensou Temple), and 浅草神社 (あさくさじんじゃ/Asakusa Shrine). Sanja Matsuri is a Shinto festival, so it is actually for the Asakusa Shrine and not its neighbor the Sensou Temple (which is Buddhist). While visiting, I decided to get a おみくじ (omikuji) which is a slip of paper telling you your fortune. My fortune was good! やった!
Here I also tried kakigori (ramune flavor) for the first time and loved it! I also tried some festival food: takoyaki (although I hear Osaka's takoyaki is particularly good), yakisoba, and some sort of buttered potato. でも、まだポテトがあまり好きじゃないです。Before we left the festival, the class was able to see a rare Binzasara Dance and a parade which I believe was the 大行列 (だいぎょうれつ).
Once again, in the evening my merry band of adventurers assembled and we did some more sightseeing in Asakusa thanks to our guide, Mai-san, before we headed off to 池袋 (いけぶくろ/Ikebukuro) for sightseeing and ramen. Before the night ended, we revisited Shibuya to see  ハチ公 (はちこう/Hachiko), a famous statue of a dog who loyally waited for his owner everyday (even after the owner's death) at the train station.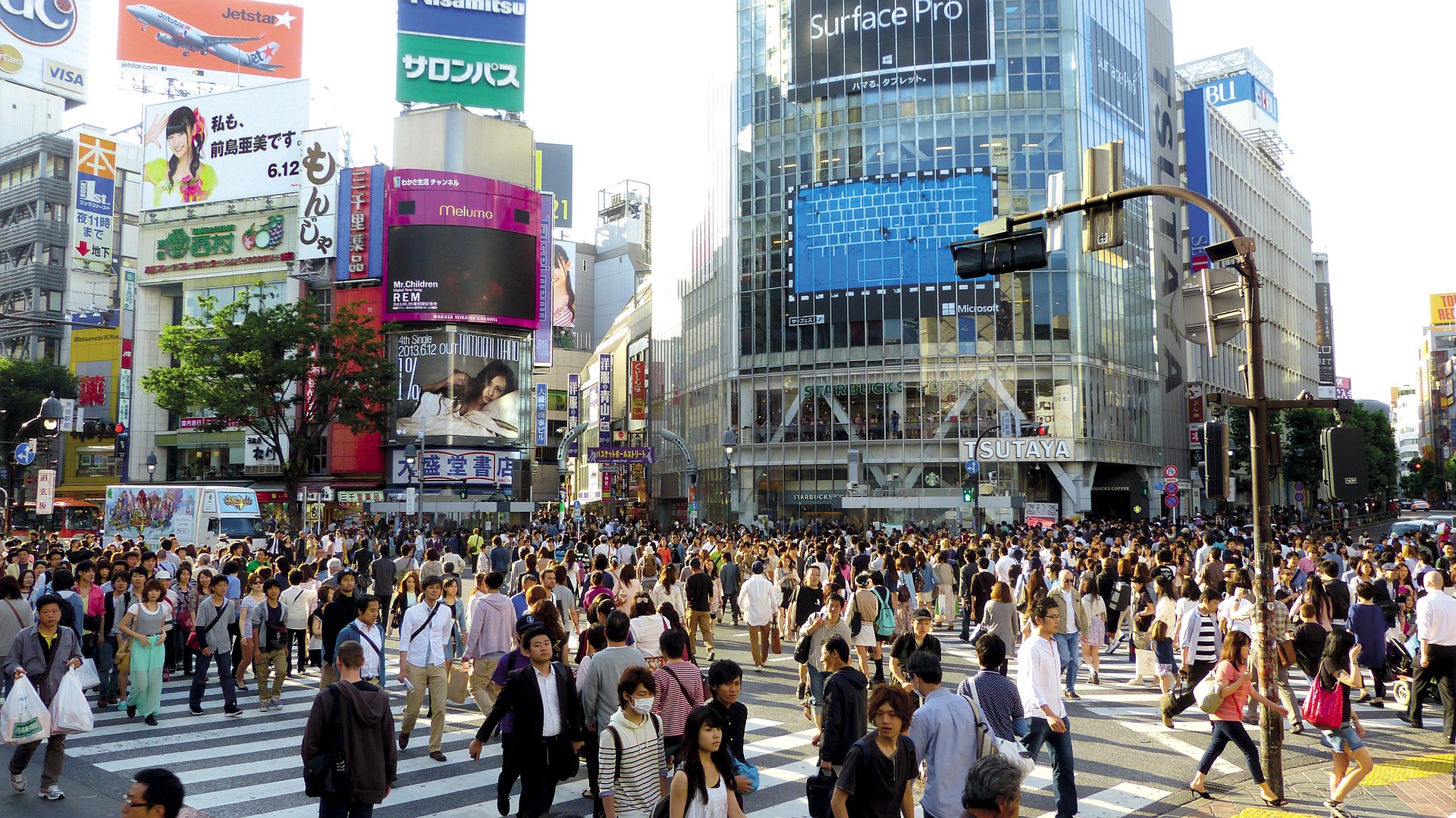 ---
I am very impressed with how convenient the Japanese way of life is. Vending machines are everywhere providing access to inexpensive cold and hot drinks. Around every corner is a コンビニ (convenience store) that are much more welcoming (and convenient) than those in America. Plus, the public transit is truly spectacular. In Japan, the morning rush hour is everyone walking to school work and packing themselves into trains. Quite the contrary to Atlanta's car-congested  streets.
I also found food surprisingly affordable. As someone who was raised on and loves Japanese food, I was absolutely in heaven. I could live off of 丼 (どんぶり), a rice bowl topped with seasoned meat. Pictured below is a particular dish called 牛丼 (ぎゅうどん/beef rice bowl). So delicious and so affordable! I really don't miss American food at all. Although, I imagine eventually I might crave for some Mexican food.
Surprisingly, I find myself adjusting to life here in Japan going very smoothly. I'm not sure if it is because I'm going through a phase of excitement or if it is because I exposed myself to so much of Japan's culture back in America. However, at least in this moment, I'm truly enjoying myself and it makes me much more comfortable about decisions I'm making for the near future. 日本が大好きです!
このブログは以上です。ご視聴、ありがとうございました。